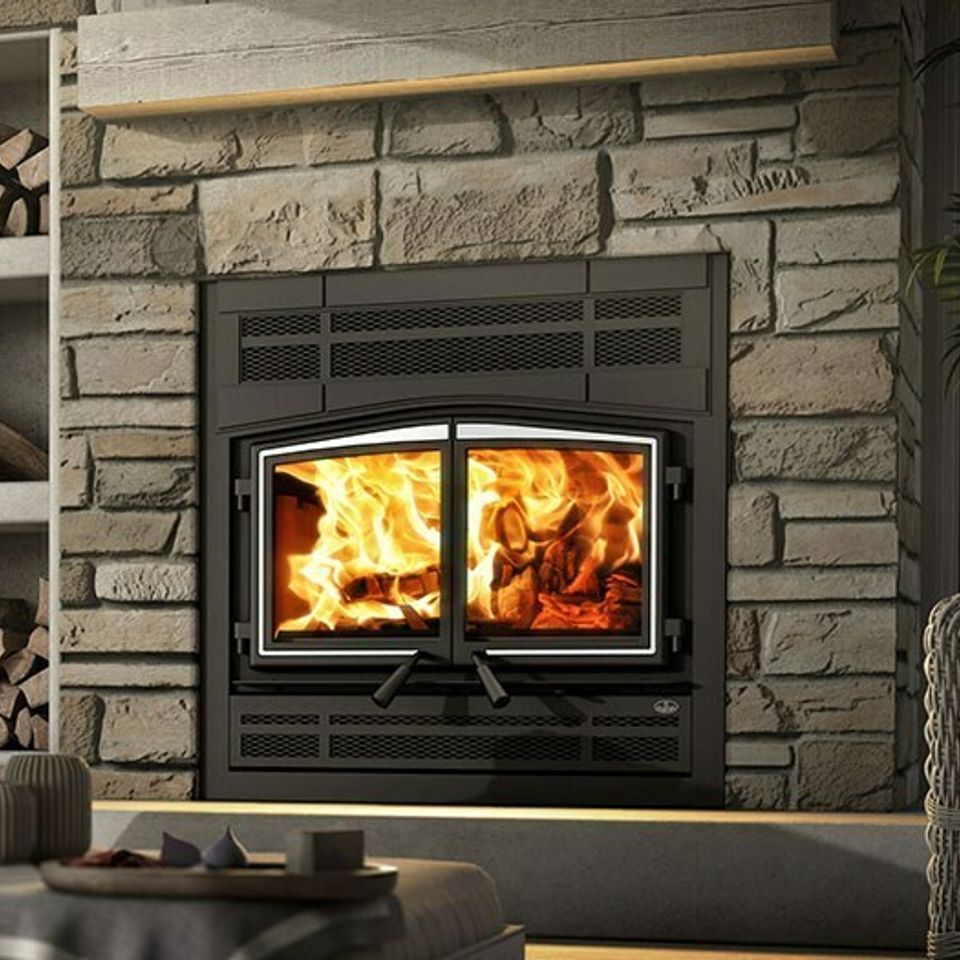 Let yourself be charmed by the timeless beauty of this non-catalytic wood fireplace, which performs particularly well and meets the EPA's most restrictive emissions standards.
The Stratford II offers you more, including a
 2.5 cubic foot
 firebox that's easy to access through double-cast iron doors. This unit will impress you with its distinctive style and exceptional heating capacity.
Discover the additional qualities of the Stratford II wood fireplace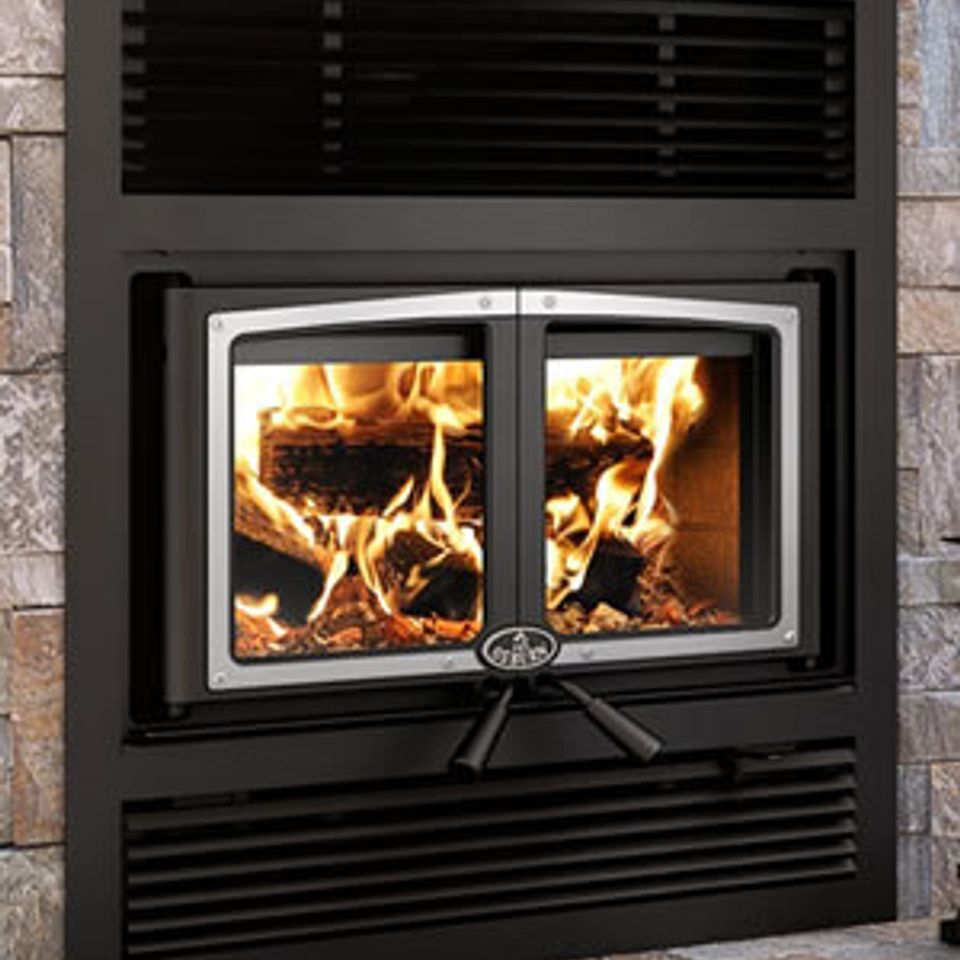 Everest II Wood Fireplace
Attractive, efficient and particularly ecological, the all-new Everest II is the ultimate addition to revive any living space. The classicism of its faceplate offers straight lines that suits any decor to enhance your family reunions, moments of relaxation or romantic evenings, in addition to being your best ally during the cold winter weather.
Made with care in Quebec, this easy-to-use non-catalytic wood fireplace has retractable cast iron double doors that you can enhance with a firescreen door to fully experience the crackle of the wood fire. A black or brushed nickel overlay is available for your convenience.
Because beyond the fire, your well-being is at the heart of our goal!
Discover the additional qualities of the Everest II wood fireplace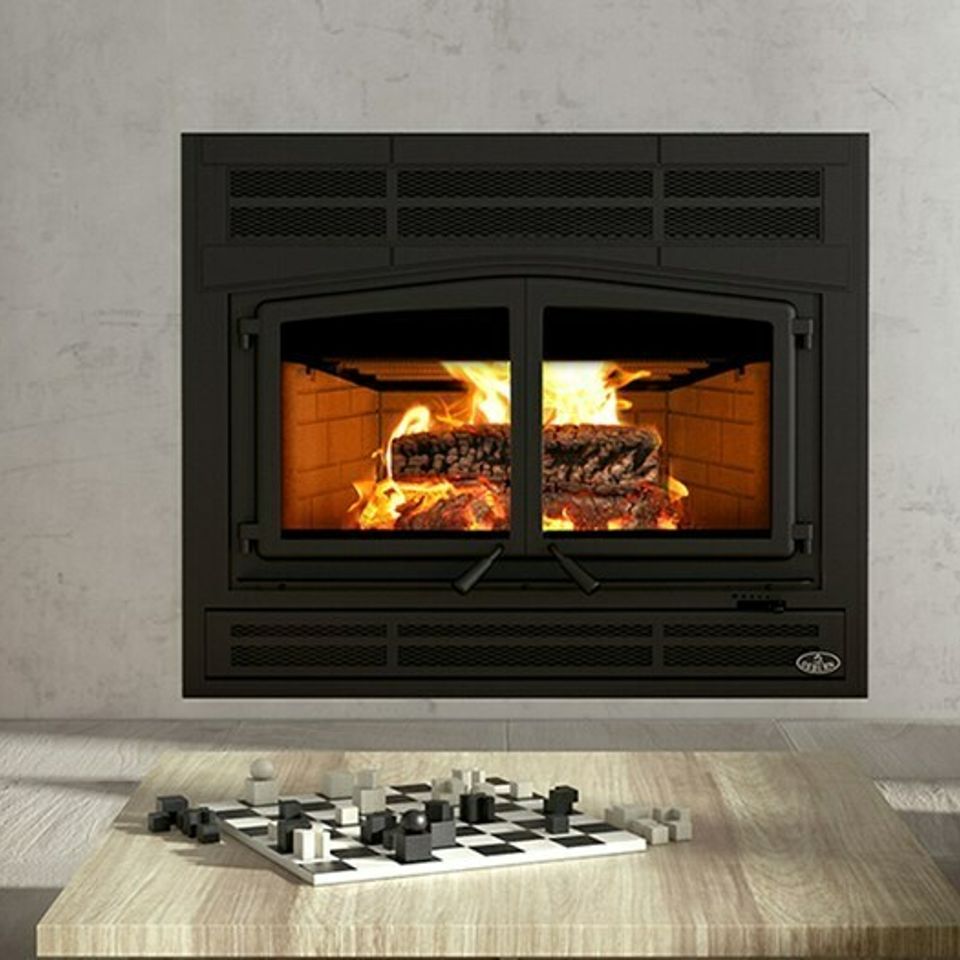 Beyond the Size!
This wood fireplace offers peace of mind due to the combination of energy efficiency and clean heating. A simple solution; its clean design suits any type of decor.
Large fireplace.
 Behind its large glass door, the 
4.28 cubic foot
 combustion chamber can hold an impressive
 60 lbs
 of wood.
Low emissions.
 This energy efficient fireplace complies with the EPA's clean-air standards (only 
1.6 g/hr
 of emissions) in particular through the intelligent air control mechanism is a patented design that optimizes combustion quality.
High efficiency.
 The Horizon fireplace is capable of heating large spaces and burns for 
10 hours.
Discover the additional qualities of the Osburn Horizon wood fireplace